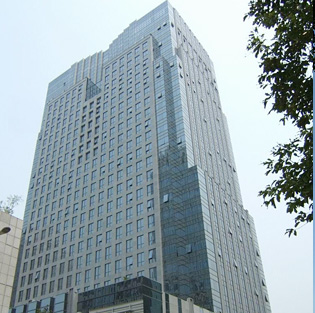 Company Information
China Guangdong Shenzhen Huayue Shitong Software Technology Co., Ltd. was founded in 2012, it is dedicated to the mobile communication terminal technology, mobile phone software and hardware development, production, sales, high-tech enterprises in Chaoyang services and solutions, has many core technologies and personnel. Since its inception, and by virtue of superior technology, continuous innovation, in a short time among Guangdong province on sales of high-ranking mobile solutions company. The company of "creating value, benefit-sharing" management philosophy, the company under the joint efforts of all staff, with excellent quality and good reputation, Guangdong, WorldCom products have been sold around the world. Companies adhering to the "service brand, innovation and the future" business philosophy, adhere to the "people-oriented" and "customer-centric" and "market-oriented" management strategy, intentions, to create value for customers, create happiness for employees, the company create the future, to create a harmonious society.
Business Vision
China Guangdong WorldCom professional orientation, long-term vision, integrity and responsible operation concept of shared growth, the development of the company's business. Line to win the employees, customers, partners and the community for their own recognition. Adhere to customer first philosophy, create social value and enhance corporate value, while promoting the prosperity of social civilization. Emphasis on employee benefits, to stimulate potential employees, to maximize the value of employees to pursue in the context of maximizing enterprise value. By mature and effective marketing, management mechanism, enterprise healthy and sustainable profitable growth. With all partners to grow together, share growth harvest. Caring society, contribute to the community, lead by example, promote the healthy development of the mobile communication terminal industry.
The spirit of enterprise
Integrity:Advocating credit, the pursuit of credibility, honesty and trustworthiness. To customers, partners, for investors, credit, reputation and good faith to win respect and get support; colleagues, employees, human resources, with honesty, responsibility and performance gather energy, seek recognition. Promote honest man, sincere work, good faith operation. Respect, understanding, caring.
Joint:Solidarity, open communication, sincere cooperation. Enterprise is an organic whole. Internally, between employees, between departments, the objective unity between different levels, coordinated and supported each other, work together, fully stimulate the collective wisdom and strength, keeping the enterprise running orderly and positive interaction. Externally, we must have sufficient capacity to change the system changed to a more open and sincere attitude to work together and seek development.
Innovation:Learning-bold exploration, pioneers. First, take the study as the foundation for the present, based continuous innovation, advanced it to integrate. Through diligent solid individual and team learning, changing the way of thinking, innovative ideas; secondly, to encourage innovation, tolerance for failure, relax and optimizing environment; and third, the courage to reflect on the courage to break, continuous improvement and constantly improve, striving for perfection .
Business philosophy
Company Mission:Development and operation of mobile communication terminal unswerving commitment to technology and product
Service concept:Customer First, Service First, the credibility, integrity first
Attitude:Self-conscious, pragmatic diligence, perseverance, unity
Work ethic:Results-oriented front process
Code of Conduct:In honesty, the first think of moving, focused goals, win in the initiative
Company goals:Guide the healthy new ideas, new ideas to create corporate culture